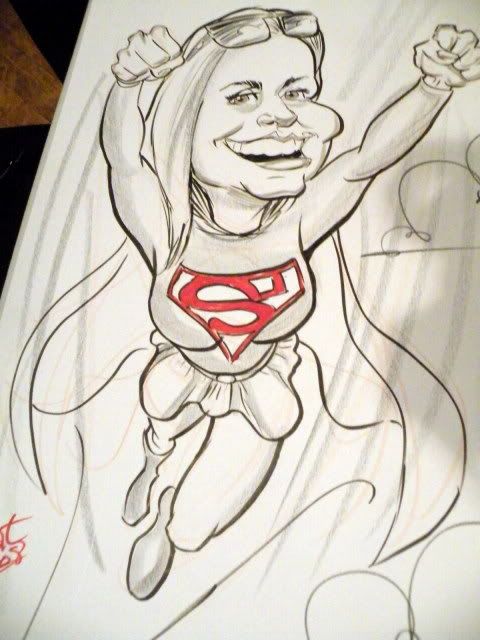 This is Wendy, the event planner and admin for GlaxoSmithKline IT dept. She was a great help giving me some cannon fodder on all these guys. This was a blast and I have to admit a very tight nit and lively group! The food at Chamas Churrascaria was unbeeeelievable and served Rodizio style and let me tell you, immediately one of my favorite restaurants ever! I will definitely go back time and again! The staff was top notch and the different flavors of meat that they bring out on the skewers are mouth watering sensations and the salad bar is superb (try the smoked salmon...mmmmm mmm!)!! If your ever in the area and you love meat like I do, check it out. Don't usually plug the restaurants I work at but this one is worth it!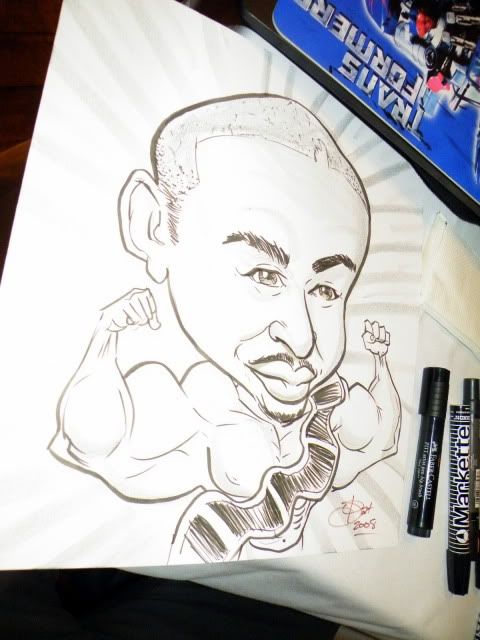 Movie Buff....don't know where my pic of him is??
Everyone seemed to have a blast. I know I did with this group!
Wine and Germ-X. 'Nuff said.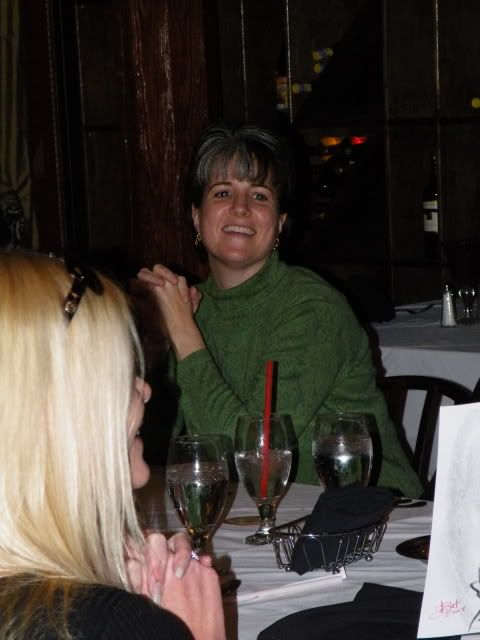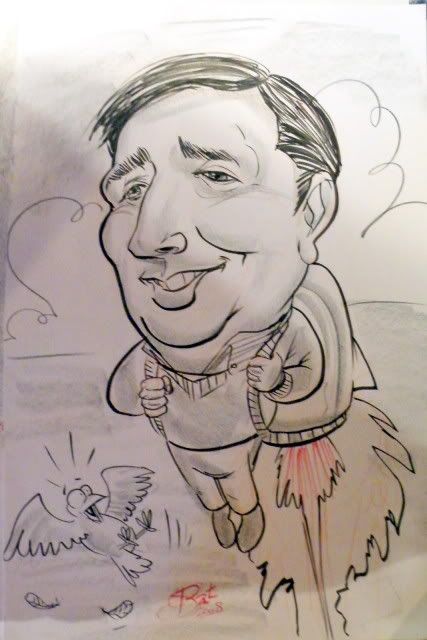 The Gadget man!!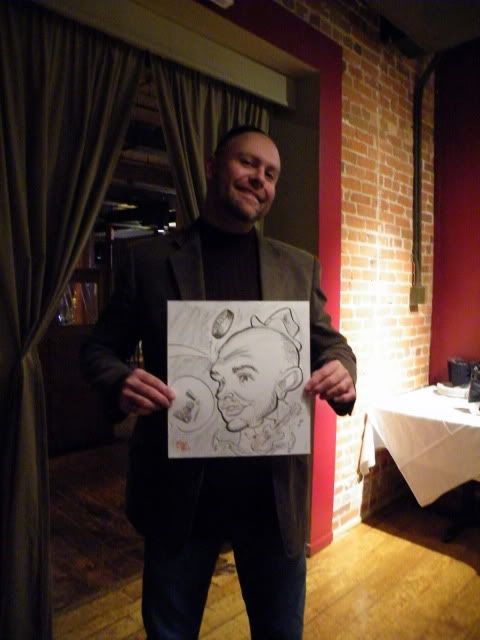 Hocky and Country music?? And he's from the birthplace of NASCAR....Wilkesboro!
Super nice fella who happens to be a fan of Jimmy Johnson and most Hendrick Motorsports drivers, so I added all their numbers to his ride!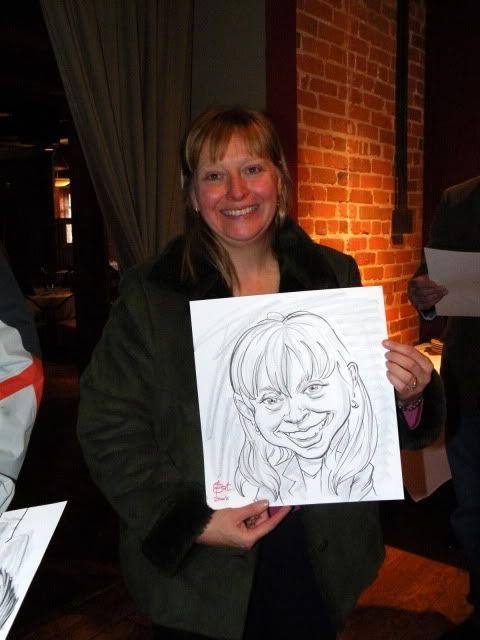 This lady was sweet and very energetic. She wanted something that brought out her beauty and that her husband would hang in his office. I think she just needs to just give him a polariod!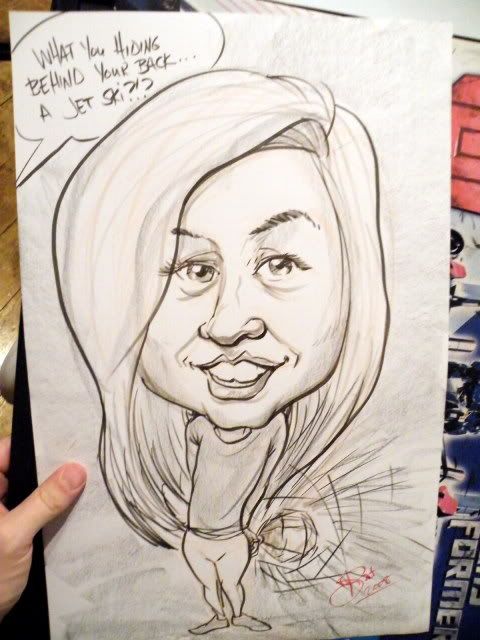 This gal just recently got engaged and had a very large rock to show for it. I had a few ideas bouncing around, like a wheelbarrel to haul it with, etc. But she mentioned that the last caricature she got had her sitting on a jet ski and she thought it was lame, so I did continued with the lameness!! Sorry! Couldnt resist. At least it wasn't a wheelbarrel.