Here's my NCN subject Taka Watanabe.... an established and extremley gifted artist from the other side o' the world!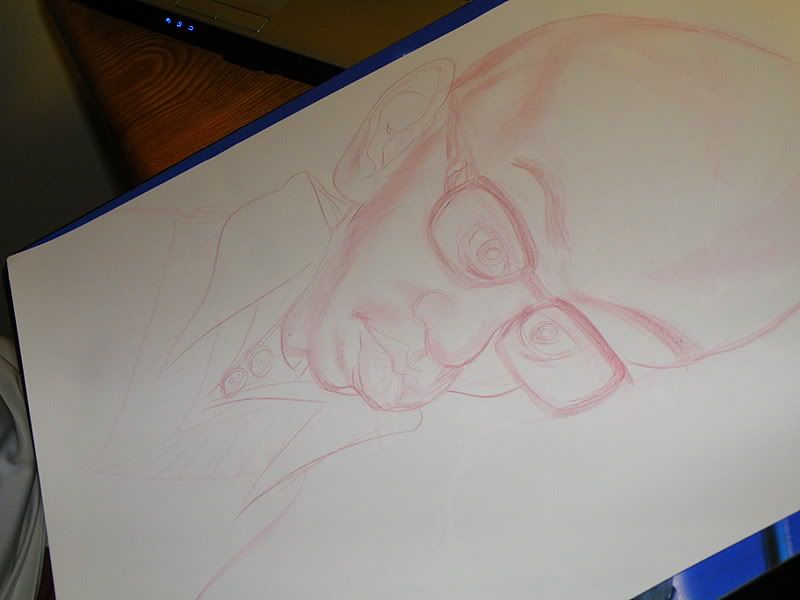 First, I laid down some subtle colors using some prisma color stix.........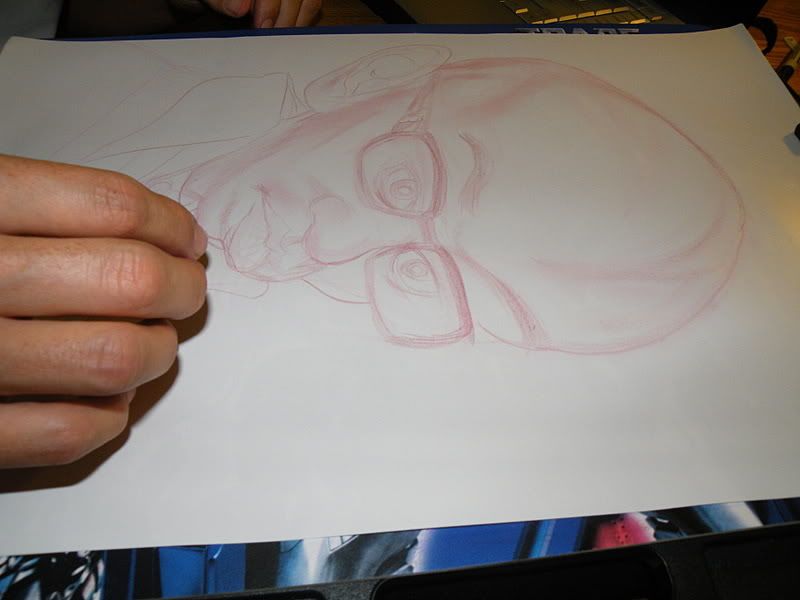 I continued working the form until I had something concrete to really help solidify the subject...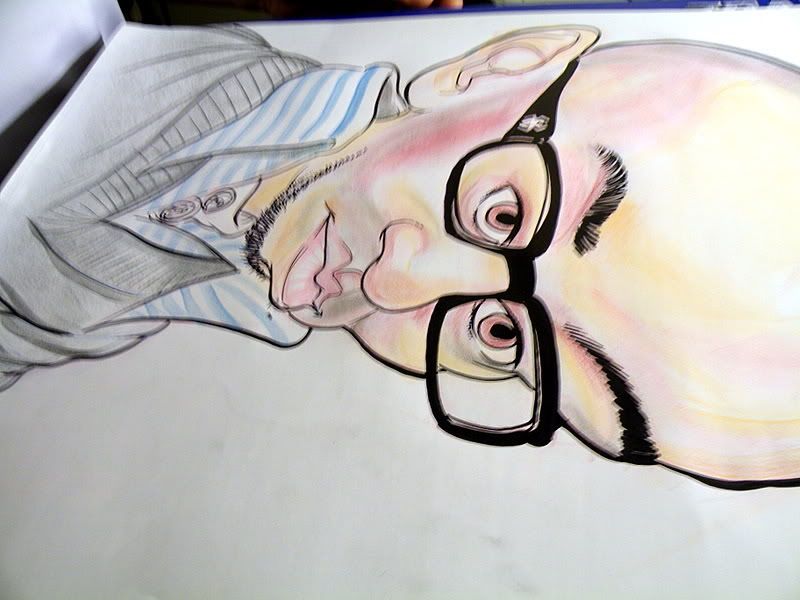 I began adding different line wieghts with the marker and tried not to lose the overall likeness....
My computer skills are awesome.... I didn't erase my colors...this was actually supposed to be before that last pic!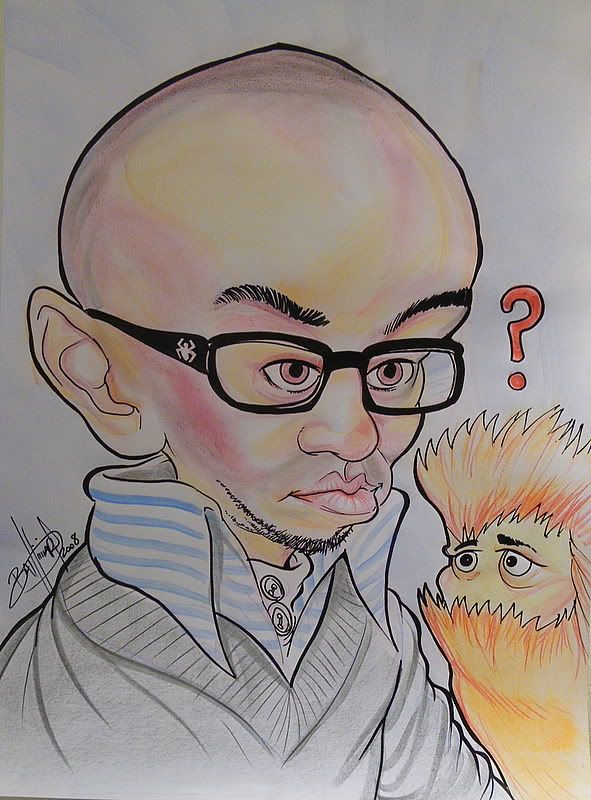 And finally done and I add a fuzzy little alien dude that is not sure what he is looking at!! Hope you enjoyed this little insight! See you soon!