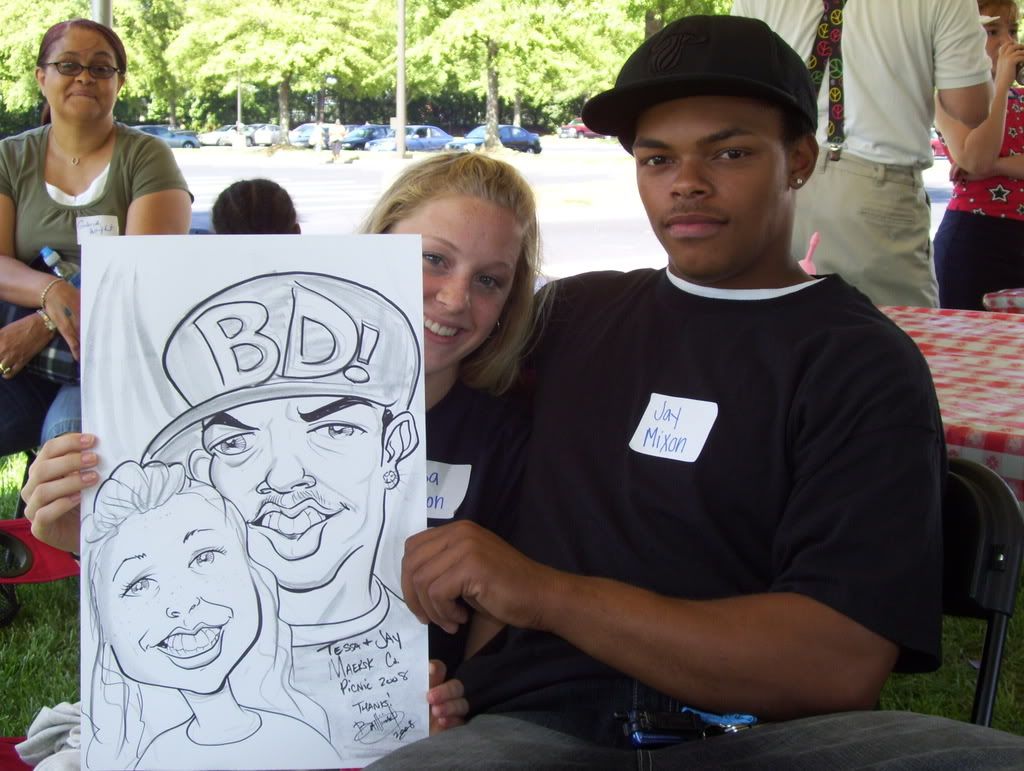 This couple was great... Their family was jawing them the whole time behind me and just cutting up....fun stuff!
One word.........DIVA!! She was styling and I hope I caught a smidge of that in the pic!
This couple was real fun! They waited patiently and had the greatest features to work with!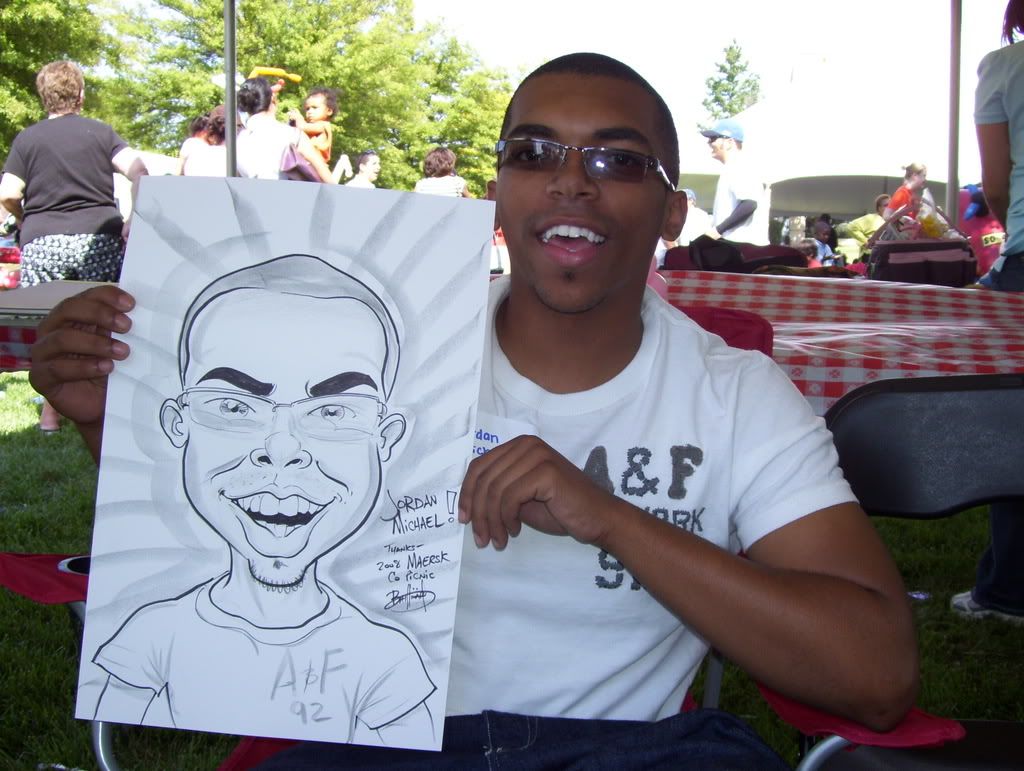 Jordan Michael!! Hit me up and we'll get you a better pic with a Bronco on it, my man! (I don't feel like I got you on this one!)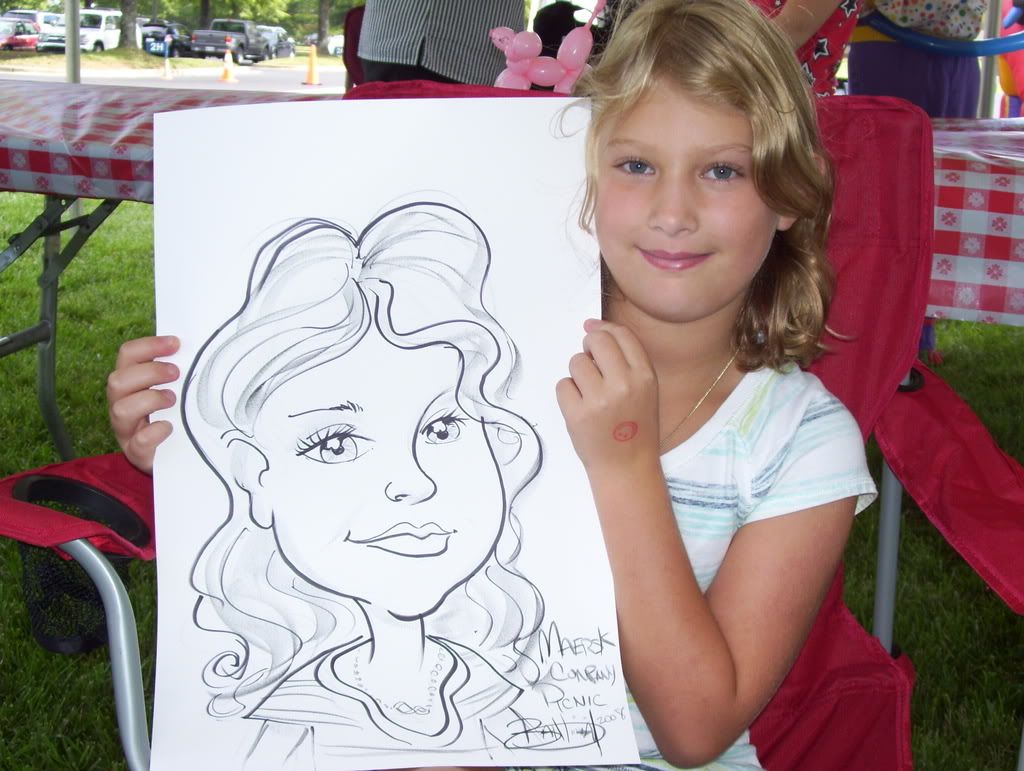 This was the first gal up and right in the middle of getting started with the caricature... BOOM, a clown right behind her popped a balloon and freaked her out.... she calmed down and we finished up!
Here's the three pros (well, two of 'em and me), Brian Vasilik(left), Brent Brown(right), and me in the middle. We had a blast down in Charlotte for the Maersk Oil Company picnic.... lots of great people down there made for a special event.......